ISM-Pittsburgh, Inc.
A Chapter of the Institute for Supply Management working together to advance the profession of supply management.
Pittsburgh's Leading Supply Chain Management Organization
Welcome to ISM—Pittsburgh's new and expanded website. This new site includes the latest chapter information, as well as ISM Global offerings and updates. ISM—Pittsburgh and ISM have worked collaboratively to enhance the customer service experience that all members have. And, the results of this newly-launched website is just another example of our joint efforts to bring increased value to supply managaement professionals.
With approximately 400 members in the chapter, we remain true to our mission to serve "the education, certification, communication and networking needs of supply management professionals in the Greater Pittsburgh area. We will do this to enhance the supply management profession, its image and ethical standards to maximize membership value".
We are busy preparing for the annual sporting clays fundraiser on June 23 at Highlands Sporting Clays. It's not too late to register. This day is filled with networking, fundraising, great prizes and awesome food. The event supports the ISM-Pittsburgh Scholarship program, student event funding, and professional development offerings. Your support and participation is appreciated.
Thank you to all supply management professionals who attended our events in the 2022-2023 Program Year. ISM—Pittsburgh hosted more than 15 events both virtual and in-person. And, we are already hard at work building an exeptional variety of in-person and virtual meetings beginning in August. We will kick off the month of August with two awesome events. A social event that includes a tour is planned for mid August. And, what better way to learn and network than at Pittsburgh's own Pittsburgh Brewing Company, located in Creighton, PA. More details will follow on the exact date. Tour attendance is limited, but networking will be open to all. In addition, on August 15, Mr. Jim Baehr; Vice President, Procurement and Contracts, S&H Systems, will deliver a timely and relevant webinar on "Asking Good Questions". One CEH will be awarded for each event, and members receive a discounted rate for all ISM-Pittsburgh sponsored events.
ISM-Pittsburgh is excited to announce a collaboration with Duquesne University. Beginning in August, ISM-Pittsburgh and Duquesne University will deliver the first of three, uniquely designed and procurement-focused seminars. On August 18, Professor Wendy Serapiglia will deliver a five-hour seminar on The Fundamentals of Negotiation. On September 15, Dr. Matt Drake, will deliver a four-hour seminar on The Fundamentals of Sourcing, and on October 13, Mr. Jim Baehr will deliver an eight-hour seminar on The Fundamentals of Contracts for Non-Legal Personnel. These three course offerings will prepare all supply management professionals with the tools they need to immediately deliver value to their teams. These courses can serve as an introductory or a refresher and will prepare you with real-world examples, interactive engagement, and break-out sessions. For more information contact Lisa Romango, ISM-Pittsburgh Executive Director at lisaromango9104@comcast.net.
We wish everyone a happy and safe summer. Continue to visit the website for the latest information on offerings and opportunities. We look forward to meeting and exceeding the professional development needs of all supply management professionals in the Greater Pittsburgh region.
MEMBER WEBINAR

Join the executive leaders from ISM and Resilinc as they come together as part of a quarterly series to discuss the latest and emerging risks and disruptions impacting global supply chains. ISM CEO Tom Derry and Resilinc CEO Bindiya Vakil will also provide insights based on respective data and research from both organizations.
Chapter Webinar

Asking Good Questions Webinar

Are you a full time Student? Contact ISM Member Services to inquire about the special rate available.

Sponsor: 510 ISM—Pittsburgh, Inc.
Chapter Meeting

Learn negotiation techniques and participate in a simulated negotiation between buyer and seller. Simulations will be recorded and critiqued.

Location: Duquesne University Rockwell Hall

Sponsor: 510 ISM—Pittsburgh, Inc.
Duquesne University Rockwell Hall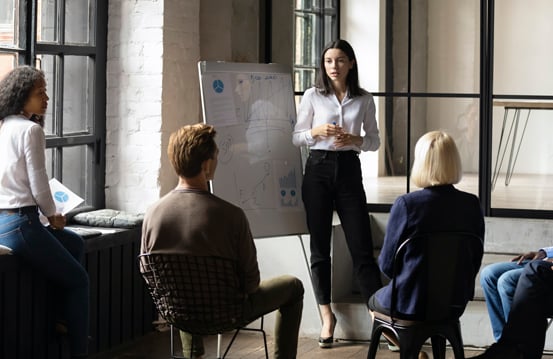 Supply Management News & Reports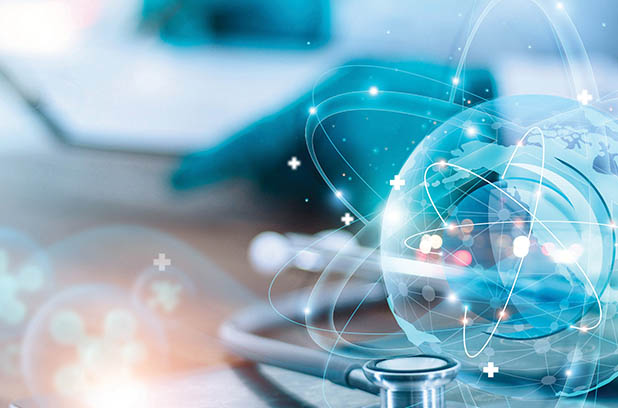 Read More