ISM-Pittsburgh, Inc.
A Chapter of the Institute for Supply Management working together to advance the profession of supply management.
Pittsburgh's Leading Supply Chain Management Organization
Welcome to ISM—Pittsburgh's new and expanded website. This new site includes the latest chapter information, as well as ISM Global offerings and updates. ISM—Pittsburgh and ISM have worked collaboratively to enhance the customer service experience that all members have. And, the results of this newly-launched website is just another example of our joint efforts to bring increased value to supply managaement professionals.
With approximately 400 members in the chapter, we remain true to our mission to serve "the education, certification, communication and networking needs of supply management professionals in the Greater Pittsburgh area. We will do this to enhance the supply management profession, its image and ethical standards to maximize membership value".
For the 2022-2023 Program Year, ISM—Pittsburgh will offer a hybrid slate of virtual and in-person events. We have hosted ten events since August, 2022, including the Women Who Lead 4.0 Conference, which was held in person in October. And, we have delivered three days of on-site corporate training.
We will host our next event on March 21 at 9:00 a.m. ISM-Pittsburgh will host its Supply Management Month Seminar on Contract Training Essentials with Mr. Jim Baehr; Group Lead, Strategic Sourcing Group, LLC. This event is offered free of charege to members and is offered for $385 for non members. Non members who attend will receive a free, one-year membership in ISM-Pittsburgh. 7.0 CEHs will be awarded for attendance at this event. Register online here.
We also want to remind all members that the ISM-Pittsburgh Sons & Daughters Application period is now open and accepting applications. We will accept post-marked applications until March 21, 2023. Please contact Mr. Dave Suski; Director of Scholarships, at suskid@srcx.com with any questions regarding the process. The recipient will be recognized at the April 18 meeting.
Continue to visit the website for the latest information on offerings and opportunities. We look forward to continuing to serve the needs of the supply management professionals in the Greater Pittsburgh region.
MEMBER WEBINAR

The things we don't know about ourselves are controlling our lives and we just call it fate! It is what it is. The truth is that when we intentionally align our values and live out of our superpowers we experience more flow and less hustle. When we understand WHY we do what we do, we have more influence and create greater impact in the areas the mean the most. When we live In Purpose On Purpose, we attract all the blessings, resources, and people we need to create a life of significance.

In this energizing and engaging experience, James Madison will ignite a personal awakening to your Zone of BEing that keeps you Flowing through everything you create in life! Learn how to Pivot On Purpose and align who you are with what you do for more joy, peace, and overall fulfillment. When we live our Purpose, we never work another day in our lives!

Learning Objectives:

You will learn the primary core values that motivate and inspire everything you do and strategies to flow in your Zone of Being.
You will recognize the environments, activities and circumstances that energize you and the ones that drain you.
You will understand how to Pivot On Purpose and align who you are with what you do.
You will learn how to implement a game plan to cultivate stronger personal and professional relationships.
You will identify how to achieve Work-Life Integration for greater personal and professional fulfillment.
MEMBER WEBINAR

Join the executive leaders from ISM and Resilinc as they come together as part of a quarterly series to discuss the latest and emerging risks and disruptions impacting global supply chains. ISM CEO Tom Derry and Resilinc CEO Bindiya Vakil will also provide insights based on respective data and research from both organizations.
EVENT

The ISM World in-person only experience gives you the opportunity to be face-to-face with thought leaders, peers and suppliers and have dedicated time to build your network and expand your knowledge on critical topics impacting the supply management profession. Get inspired by amazing keynotes, interact in engaging breakout sessions and have fun swapping supply chain "wins" (and war stories) in a variety of attendee celebrations and small group experiences.

THINK YOU WANT THE BEST OF BOTH WORLDS? Consider the ISM World all-access pass. Learn more. Read more about the All Access Pass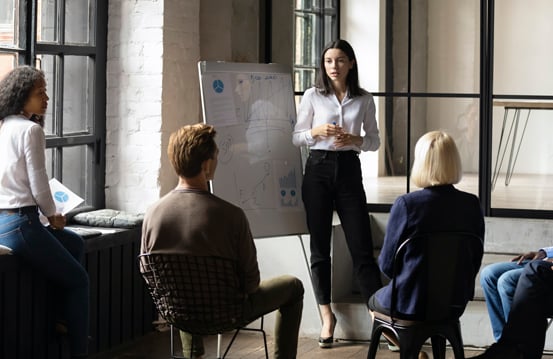 Supply Management News & Reports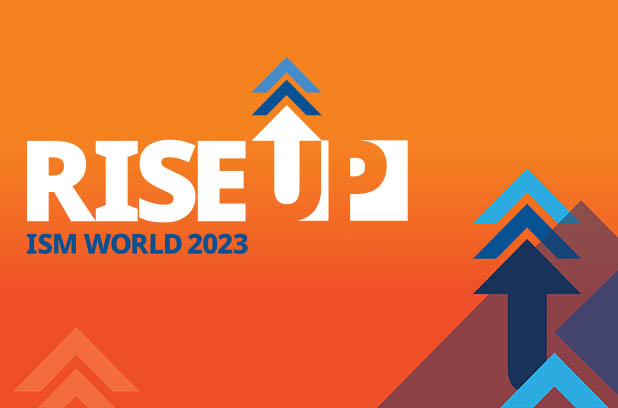 Read More