ISM-Pittsburgh, Inc.
A Chapter of the Institute for Supply Management working together to advance the profession of supply management.
Pittsburgh's Leading Supply Chain Management Organization
Welcome to ISM—Pittsburgh's new and expanded website. This new site includes the latest chapter information, as well as ISM Global offerings and updates. ISM—Pittsburgh and ISM have worked collaboratively to enhance the customer service experience that all members have. And, the results of this newly-launched website is just another example of our joint efforts to bring increased value to supply managaement professionals.
With approximately 400 members in the chapter, we remain true to our mission to serve "the education, certification, communication and networking needs of supply management professionals in the Greater Pittsburgh area. We will do this to enhance the supply management profession, its image and ethical standards to maximize membership value".
ISM-Pittsburgh successfully hosted three events in August, and we are excited to roll right into September with additional virtual and in-person events. On September 15, we will co-host the second of three in-person seminars with Dr. Matt Drake. Dr. Drake will present on The Fundmentals of Sourcing. See below for more information on this exciting collaboration. Following this event, we will host our second webinar of the program year. So, if you cannot join us for the Fundamentals of Sourcing seminar, register for the September 19 12:00 p.m. webinar on "The Possibilities of Collaboration in Supply Chain" with Mr. Joel Burstein, Co-Founder & CEO, BEAM Collaborative.
ISM—Pittsburgh is excited to announce a collaboration with Duquesne University. Beginning in August, ISM—Pittsburgh and Duquesne University will deliver the first of three, uniquely designed and procurement-focused seminars. On August 18, Professor Wendy Serapiglia will deliver a five-hour seminar on The Fundamentals of Negotiation. On September 15, Dr. Matt Drake, will deliver a four-hour seminar on The Fundamentals of Sourcing, and on October 13, Mr. Jim Baehr will deliver an eight-hour seminar on The Fundamentals of Contracts for Non-Legal Personnel. These three course offerings will prepare all supply management professionals with the tools they need to immediately deliver value to their teams. These courses can serve as an introductory or a refresher and will prepare you with real-world examples, interactive engagement, and break-out sessions. For more information contact Lisa Romango, ISM—Pittsburgh Executive Director at lisaromango9104@comcast.net.
As the dog days of summer are fading, we hope tht you will look forward to spending your fall attending ISM-Pittsburgh sponsored events. We offer numerous opportunities to earn continuing education hours toward your certification requirements. Continue to visit the website for the latest information on offerings and opportunities. And, SAVE the DATE for October 27 for the fifth annual Women Who Lead Conference. More details to follow. We look forward to meeting and exceeding the professional development needs of all supply management professionals in the Greater Pittsburgh region.
Chapter Meeting

This eight-hour class delves into challenges and concepts that purchasing personnel encounter with contracts while not being legal professionals.

Location: Duquesne University Rockwell Hall

Sponsor: 510 ISM—Pittsburgh, Inc.
Duquesne University Rockwell Hall
MEMBER WEBINAR

Don't miss this interactive panel featuring experts from ISM's Strategic Sourcing and SRM Committee, representing diverse manufacturing and services sectors. Discover ISM's core competencies and explore where our panelists' organizations stand on the maturity scale on some of these competencies. Gain valuable insights into successful procurement integration and actionable strategies to implement in your own organization today. Plus, engage in a dynamic Q&A session with our experts, where you can get answers to your burning questions. Secure your spot today.
MEMBER WEBINAR

Join the executive leaders from ISM and Resilinc as they come together as part of a quarterly series to discuss the latest and emerging risks and disruptions impacting global supply chains. ISM CEO Tom Derry and Resilinc CEO Bindiya Vakil will also provide insights based on respective data and research from both organizations.
Thomas Derry, Bindiya Vakil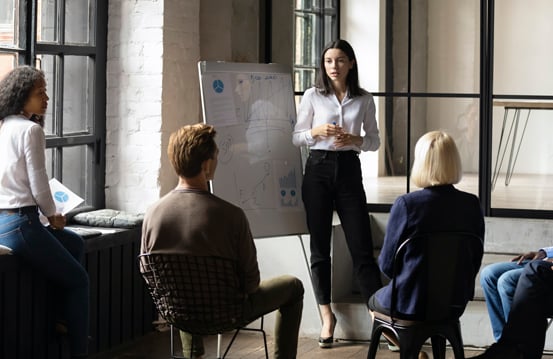 Supply Management News & Reports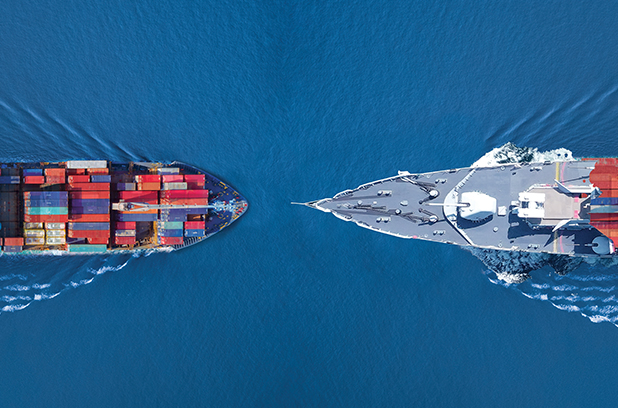 Read More